Why Choose perthautorepair Experts in Perth?
Your car engine is the most crucial component, and it requires care. The best engine repair service is the cornerstone of our auto repair services. Unlike others, we spend adequate time diagnosing the performance lapses of your engine with our innovative tools for car engine repair services.
Quality Services: Perthautorepair offers engine repair services to fix issues like overheating and irritating noises without compromising the quality index.
Skilled Workforce: We hire professional and skillful car engine service experts to conduct flawless inspections and repairs of your car engine.
Durable Engine Repair:Our engine repair services are durable as we use tech-driven instruments to rectify potential shortcomings for your better interest.
Time Saving: Perthautorepair values your time and discloses all the issues before working on your engine repair to avoid communication gaps.
Cost-Effective:Unlike other service providers, Perthautorepair provides low-cost engine repair services for your car.
High Performance: The poor economy and acceleration are no more an issue because our auto repair service is best at improving the performance grade of your engine.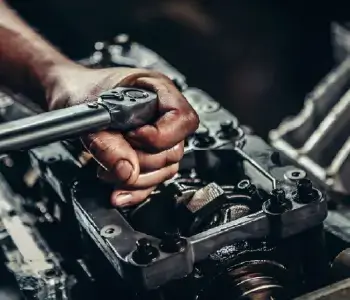 What are the Benefits of Engine Repair?
Perthautorepair is experienced in providing premier engine repair services in Perth, Australia achieving commendable results. Some of the key benefits are mentioned below;
Accidents Safety
Perthautorepair ensures your engine works properly. An efficient repair helps to avoid accidents on the road without any damage.
Better Fuel Mileage
Engine repair helps to improve fuel performance and emits a few pollutants. Your vehicle covers more distance with better mileage.
Increases Car Value
A car with proper maintenance and engine repair increases the value of your vehicle. It lasts as long as a new car engine.
Timely Repair Saves Money
The timely replacement or rebuilding of the engine can be budget-friendly. After the delay, it can cost you higher than expected.
When Do You Require to Get Your Car Engine Checked?
Your car depends on the engine, and a small act of carelessness can cause damage to the vehicle. Below are some signs to consider for engine service in Perth, Australia, by experts for safety measures.
Poor Battery Problem: Your car is not getting started determines there can be an issue with the battery. An uncharged battery can be responsible for it. Perthautorepair is the best service provider.
Constant Unusual Noise: If you hear irritating noise while driving the car, there might be an engine issue. You need a mechanic to fix the problem.
Mileage Frequency issue: Your vehicle is not covering the required distance with the same amount of fuel as it covered before. It highlights the poor performance of the engine.
Overheating: Due to any internal wire problem or other reason, the car heats up. The overheating indicates the malfunctioning of the engine.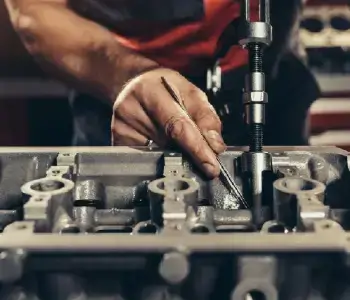 Frequently Asked Questions
Yes, perthautorepair is providing top-graded car engine replacement services to suit any combination of your needs at low cost without extra charges.
Our mechanics are best at providing small engine repair and maintenance services. It helps to improve the performance level of your vehicle.
After repair from perthautorepair, a car engine can last around 8 to 9 years or 150,000 - 170,000 miles.