Car Radiator And Cooling System Repair Includes
Perthautorepair specializes in repairing services for your radiator and cooling system. We will assess the condition of your car and find out the problem. Sometimes, your vehicle requires cleaning, and sometimes repair process.
We provide great services for car radiator and cooling system repair, which include:
Cooling System Parts: Our company provides various working parts of cooling systems to our customers. It includes fan assembles, air conditioning condensers, intercoolers, oil coolers, expansion tanks, and radiators of high quality.
Radiators Repairs And Replacements: We are known as the best radiator repair specialists in Perth because of our commendable auto repair services. We assist you with these services, such as:
Repair or replace your radiator.

Check the pressure of your radiator; free of cost.

Provide maintenance, including a flush of your heater and engine or coolant replacement.
Repair Brass-Core Radiators: We repair your radiators with solder. If your brass-core radiator gets blocked, we clean them by removing the tank and rod the tubes. Bring your radiators to our professional workers for repair and run your car without disturbance.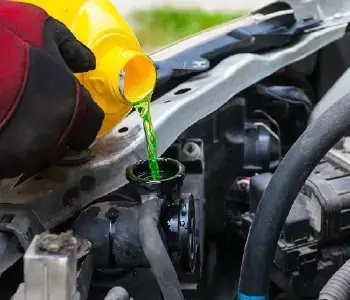 What Are The Benefits Of Repair Or Replace A Radiator?
The radiator is the unsung hero of your automobile. Replacing or repairing it provides you only benefits; which are:
Reduce Risks
The risks of accidents get reduced with a perfectly working radiator.
Improve Life Span
The continuous repair of the radiator improves the life span of your automobile.
No Leaks
The replaced and repaired radiators do not cause any leakage.
Better Materials
Our repair and maintenance include top quality product material and service. We are not compromissing on quality.
When Do We Need To Replace Or Repair Radiator?
A radiator makes your car engine cool by removing the excess heat when it accumulates while burning fuel. If the radiator is not in good condition, it can impact your entire automobile.
The issues that address you there are some problems with your car radiator are:
Leakage occurs due to cracks.
Thermostat failure.
Rust is present around the radiator.
Engine's superheating.
Trapping of air in the cooling system.
Failing of water pumps.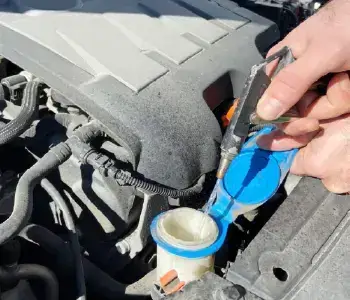 Frequently Asked Questions
It depends on the condition of your automobile radiator. If it is highly damaged, there is a need to replace the radiator.
The average lifespan of a radiator is 3 years and goes up to 8 to 10 years.
If you do not replace your radiator, the heat in the engine starts accumulating. As a result, vehicle components may get severely damaged.
Yes, replacing the radiator stops overheating.
No, you cannot because it's a risky task. A professional company like us can only replace your car radiator.