Types of Auto Repair Services in Perth
Having a luxurious car demands a regular inspection, no matter how well you take care of it. It's best to hire our services for car repair in Perth to avail multiple benefits. Inspite of Major and general car service Perth, here is a list of other types of auto repair and maintenance services that we are offering;
Best Auto Repair Perth and Servicing Shop
Cars are the most expensive asset a person possesses. Cars are damaged due to road accidents, potholes, bumpy roads, and overgrown trees. You need continuous overhauling and restoration.
When it comes to the vehicle, many people consider it tiresome and exhausting for them to take their car to multiple Auto repair shops. Choose your options wisely and visit Perthautorepair for car repair services. We have accomplished impressive feedback from our customers throughout Perth. Witness the impressive auto repair services provided by our expert car mechanics seven days a week.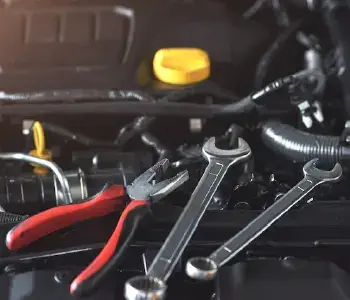 Why Choose Our Car Service Perth?
You might have visited various Car servicing and repair shops, and came back with a sad face. Coming to our workshop should be your next to-do as we provide Top notch service to customers and their cars are looked after at the highest standard. Customer satisfaction is the main policy of Perth auto repair company. We offer:
Quick Service: Quick car service and efficiency is our key to good service
Low Cost: Our prices are fair and economical in the competitive market. We do not charge extra invoices or hidden taxes.
Customized Services: We offer professional and customized services to customers as per the requirement of their car.
Skilled Staff: The staff at Perthautorepair is highly skilled and has years of experience to fix issues in vehicles.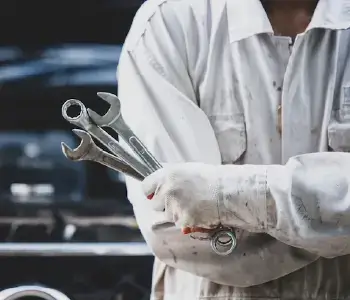 0481 222 774

info@perthautorepair.com.au

Archer St, Carlisle WA 6101, Australia
Testimonial
Jack Richardson
I have visited many Auto maintenance and repair Shops, but was never 100% satisfied with their car services Perth. Perthautorepair has figured out and fixed all issues in my car. I can declare that they are the best ones in the town.
Jessica James
From customer service to mechanic, Perthautorepair has won my heart by providing impressive service. I will endorse my friends and peers to visit them for car maintenance.
Patricia wade
They have fixed my car and answered all my queries. Now, my car runs smoothly. See you next time for another great car service Perth.
Frequently Asked Questions
As we are committed to providing quality repair service, it means we will only use high-standard, quality-tested, and original spare parts for your vehicle.
I searched on google and found that perthautorepair is the Best Auto repair near me.
It is good and well-recommended to service the car once a year or every 12000 miles. Perthautorepair provides reliable car service Perth every time you visit the shop.