Automotive Transmission Repair and Maintenance Include
Wide range of inspection, engine and position fluid refill, pan cleaning, and changing the filter of the pan.
Fluid Refill: Our Transmission Repair Specialists flush away the used lubricants from the piston that contains waste material. Sometimes the fluid gets dried up as more time is passed. So we refill with fresh high-octane fluids.

filter Replacement: Filters that refine the diesel and lubricants entering the engine are also changed. These are essential in transmissions services and our experts ensures that lubricants entering the piston of engine are clean.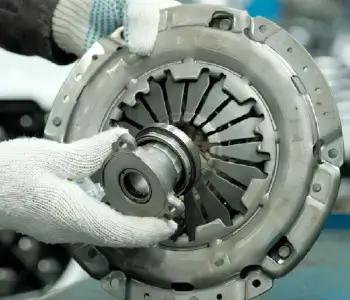 What are the Benefits Of Auto Transmission and Clutch Repair?
There are numerous advantages of timely service of clutch repair. It is essential to get it fixed as early as possible.
Safety
Even a minute issue in the clutch shouldn't be taken lightly. It can be catastrophic when going on along drive. The repair of the clutch and its associated components ensures the safety of the driver and car.
Life of Vehicle
The life expectancy of the car increases after its proper maintenance. The vehicle transmission and clutch repair have a positive effect on the working efficiency of the engine. Perthautorepair provides the best auto transmission in Perth to increase the efficiency of your vehicle.
Cleanliness
During the flushing process of auto transmission, entrapped engine thrust shavings and clutch materials are washed away. It allows the hydraulic system of the car to work efficiently.
Heat production
The replaced transmission fluid absorbs maxim heat and throws it out of the system. The service of transimmiosn fluid prevents the car system from overheating.
Why are We the Best in Clutch and Transmission Repair?
Perthautorepair tracks the issue with the latest equipment and tools. Our experts can detect the actual fault in your car transmission and fix it quickly and smoothly as possible. We employ professional Staff who ensure your car is ready to go on the roads again. Approach us and hire our expert auto transmission mechanics at an economical rate.
Types of Transmission Services
Manual Transmission: In a manual transmission, the driver changes the gear shift himself physically. Gear changes require the pressing of the clutch from the feet as the speed changes.

Automatic Transmission: The latest cars, have automatic transmission and do not require drivers to change the gears manually. The gears change atomically after the throttle bursting and observing the carload, and car speed. In the latest hybrid cars, there is a pulley system to give thrust to wheels instead of gears.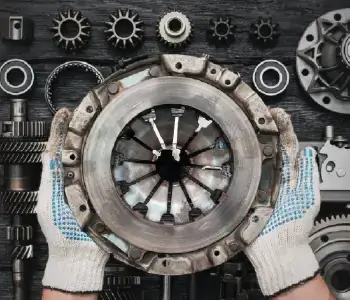 Frequently Asked Questions
Regular visits after 3 months are very effective for the proper functioning of your car. However, it is necessary to take your car for transmission services twice a year.
The sound of the car will change and you may feel the leakage of fluids within the engine. The clutch will become heavy to use once any issue occurs in transmission. To have the transmission issues resolved, look for the best auto transmission near me.