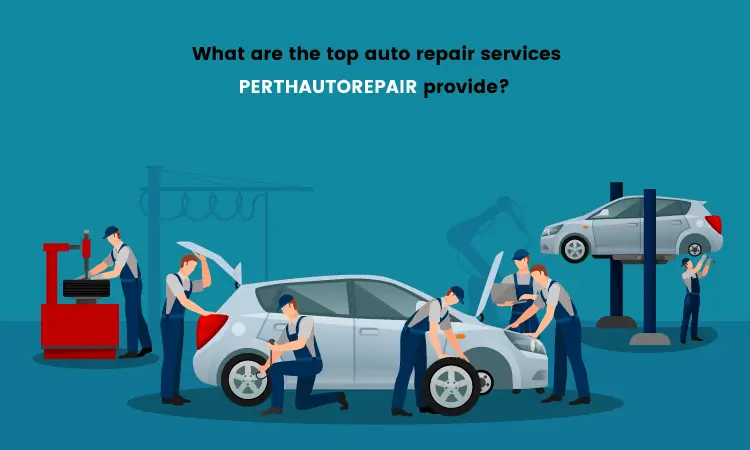 What are the Top Auto Repair Services Perthautorepair Provide?
December, 05 2022
Fix and repair your car all issues at pethautorepair. A car mechanic in Perth detects, handles, and repairs all simple and complicated conditions of your vehicle. Regular maintenance of the car is vital. Owing to unsudden conditions, your vehicle breaks down on the road and at any place. In such a situation, repairing becomes inevitable. Get excellent, timely, and affordable services from us.
Top Most Frequent Auto Services For Vehicle
It is not necessary that your vehicle needs the whole repair. Only one component or a system could entangle you in a hard situation. Most owners remain unaware that in which part the issue exists. Know which parts of your car show problems in this article. We are providing and offering vehicle-related services to our potential clients. We have excellent mechanics who quickly fix your car problems. Look at the perthautorepair services range given below:
Air Conditioning
The air conditioner is the foremost part of the vehicle. In scortching heat people first prefer to turn on the AC of their vehicle. What happens when your ac does not work properly? The biggest reason could be leakage of freon, dirty air filter cabin, and failed compressor. Get the best of air conditioning service from us. We carefully spot and sort out the issue to give you outstanding results.
Brake Service and Repair
Regular use of brakes ends up in damage and requires fixation. You need to pay attention immediately if your brake does not work properly. Signs like hardness in pushing the brake pedal, uneven rotor, squeaking, and grinding indicate the problem in your vehicle brakes. We offer excellent brake repairs services to resolve all simple and complicated issues.
Transmission and Clutch Service
The Clutch is an integral part of the transmission which helps you in shifting gears. Being the most used part of a car, the transmission and clutch often get damaged. Grinding wear, weak acceleration, burning smell, sticky and loose clutch pedal, no shift, and staying in gear indicate the problem in your clutch and transmission system.
How much the complicated and grave issue you are facing regarding this, our mechanics quickly fix and repair this. We have expertise in fixing all kinds of transmission problems with high precision.
Engine Repair and Maintenance
No one can ignore the fact that engine failure may put you in an extremely disastrous situation. There are always minor alarming signs before the complete failure of the engine. By knowing these signs, you quickly repair your vehicle engine from our mechanics. These signals are engine light, smoke, knocking, overheating, dropping fuel economy, high RPM, stalling, extensive noise or vibration, and oil patches.
Rebuild your engine at perthautorepair, as we have all the related equipment, tools, and system to detect and repair the engine.
Exhaust System Repair
The better your car exhaust system is, the better your engine works. It collects contaminated and hazardous particles from car's cylinders and engine to remove them in the air to reduce noise. Exhaust issues may affect the performance level of your vehicle.
Strange noises, excessive exhaust fumes, low fuel efficiency, and metallic vibrations show problems in the exhaust system. It is the time for professional help to fix these problems before its too late. We have practical and cost-effective solutions to repair your automobile exhaust issue.
Radiator Repair and Cooling System
The radiator is the main part of your car cooling system. Leaks, bad thermostats, and gunk demonstrate the problems in your vehicle radiator. We do a heedful inspection of all parts of your cooling system. Repair radiator system with a car mechanic in Perth at low prices.
Perthautorepair offers all general and specific vehicle services. Our mechanics are experts in diagnosing, sorting, fixing issues and using tools. For cost-effective, excellent, and timely results, consider us.