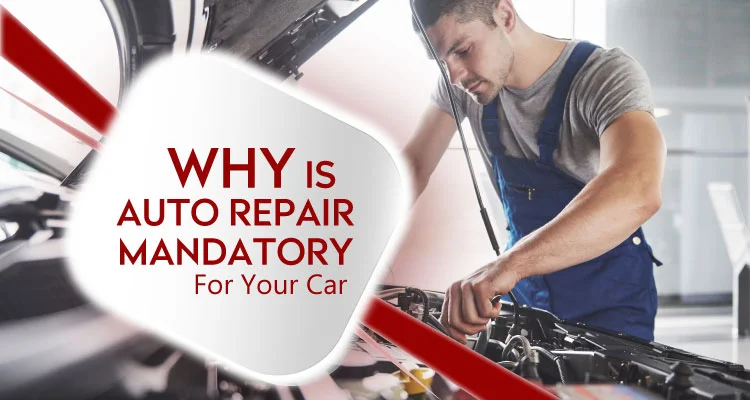 Why is Auto Repair Mandatory For Your Car In 2023?
February, 14 2023
Every car is precious to its owner. You must keep yourself on top of your vehicle's maintenance schedule. It is crucial for your car though. You spend a lot of time with your vehicle and when it goes through with any problem, you face the difficulty too. As we know auto repair and maintenance shops are expanding day by day, hence the advanced auto repair service should be there for your modern car maintenance in 2023. Book a Perthautorepair for all your car maintenance needs. We assist in taking the stress out of your vehicle repair by bringing up the best shop in town.
Prime Reasons To Go For Auto Repair Services In 2023
There are several auto repair shops available around the corner nowadays. But people want to get their vehicles repaired effectively and quickly. We would like to highlight the prime reasons for auto repair now. Let's have a look below at why it is mandatory for the smooth drive of your vehicle.
Maintenance Averts Breakdowns
We can guarantee that your automobile is properly operating by taking it to an auto repair shop regularly, even if the problem doesn't appear severe. If you overlook a problem with your car, It can get worse over time. In the end, this can result in an early failure or a considerably more expensive repair.
Repairing Enhances Safety
Don't compromise on the safety measures. Get maintenance of your vehicle on a regular basis to escape uncertain incidents. It would stop little car issues from getting more complex, especially in case you face car brake problems. To prevent car accidents, you just require first check on the vehicle brakes. If you observe any problem with it, just approach us for your car brake pad repair in the meantime.
Car Repair Saves Money
Maintenance from Perthautorepair at regular intervals helps you prevent huge and expensive car problems. Would you prefer to spend a little money to fix your car issue or much more money later? You can save a large sum of money with the help of regular repairs. All you need to do is not to skip crucial car service on the spot. You can escape the sudden accidents and costly repairs by hiring our top services.
Reduce The Cost Of Engine Fuel
Regular engine repairs reduce the engine failure issues and increase the fuel mileage. If you overlook one of the essential services of your vehicle, your gas mileage can reduce significantly. This will lead you towards wasting your time and money by more gas fill ups. We understand our clients' concerns, thus we are always available for your assistance and to make you feel free and easy.
Regular Maintenance Keeps Vehicle Value High
Keep up your car with scheduled maintenance whether you intend to sell it soon or later in the future. These services like durable engine repair will not only enhance your driving experience but also maintain the value of your vehicle. If you take good care of your car with us, it will provide you with a good resale value of your vehicle whenever you make up your mind to sell it.
We are a trusted leading Perth auto repair shop that offers its clients exceptional auto repair services with the best mechanics and cost-effective car maintenance services.